About Consumer Genie
Consumer Genie is the brain child of Joanne Lezemore – a dynamic, motivated and highly personable solicitor, with a wealth of experience in consumer law and broadcast media obtained during a progressive 18 year career, operating in both private practice and as a consumer rights advocate.
Joanne is exceptionally well qualified and experienced, providing a unique and potent set of skills and expertise to both consumers and businesses, by way of advice and interactive, fun and unique training sessions.
Joanne set up Consumer Genie as she has a passion for consumer law, and is committed to protecting consumer rights. She feels that all consumers, when they need advice, should be able to contact or speak to a lawyer in a format that suits them.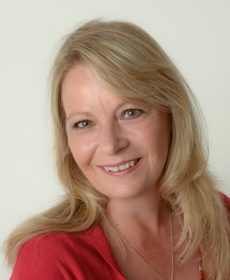 Joanne worked for more than 10 years with one of the country's leading consumer organisations, being recognized internally and externally across broadcast media as the "Consumer Champion" and appearing on television and radio, both recorded and live – many radio shows were not only live, but also had phone-ins, so the advice had to be accurate and immediate.  These include MoneyBox, Don't Get Done Get Dom, Regional radio and The Wright Stuff.
"The law is so simple, and yet so complicated and causes a great deal of confusion to consumers and businesses alike.  If  consumers do not understand what their rights are, they may go without legal redress, or expect more than that to which they are entitled.
If  businesses get the law wrong as to their obligations it can be costly in both terms of time, money and reputation, and in today's internet era, bad news travels fast.
Having worked for more than 10 years at a leading consumer organisation I am well aware of how confusing the law can be, and how companies large and small misunderstand their obligations".
The mission of Consumer Genie is simple:
To Help Consumers by
Setting out the law in an easy-to-follow format;
Allowing users to post forums to assist each other;
Offering advice in different formats that suits the needs of individuals;
Offering expert advice that is affordable.
To Help Businesses by
Offering tailor-made, fun and interactive training sessions to small and large firms alike;
To ensure they understand their legal obligations to consumer;
To extend the customer experience and satisfaction when things go wrong;
To help protect their reputation in dealing with issues correctly.